OK.. grab the brush tool by pressing B, then from the brushes drop down choose a brush that isn't round. I'll choose this nice grunge brush that's bothered me for years because it only works on a right bottom corner…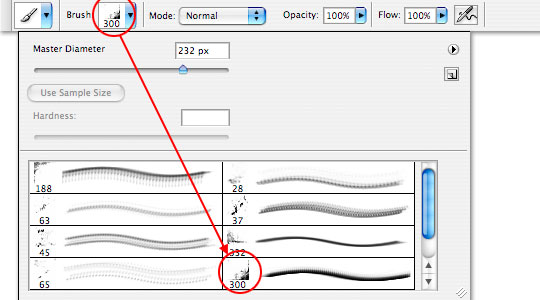 2
You can see in the Brushes palette that it's a lower right hand corner grunge brush and painted on the canvas it obviously is.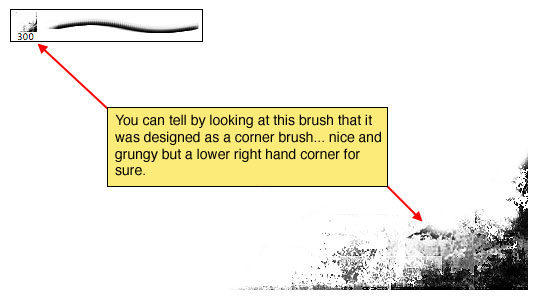 3
But, if we open the Brushes window by selecting Window>Brushes from the main menu (*note: this tool may already be open and tucked neatly away in the top bar, so check there too.)
Clicking on the Brush Tip Shape header opens up a whole window of hidden possibilities that will amaze and excite you… especially this great little circle over on the right! Yes, that's right, you can just click and drag that neat little circle with the arrow in it until the brush is oriented exactly the way you'd like! Now every brush is multi-directional at the click of your mouse! What a GREAT trick!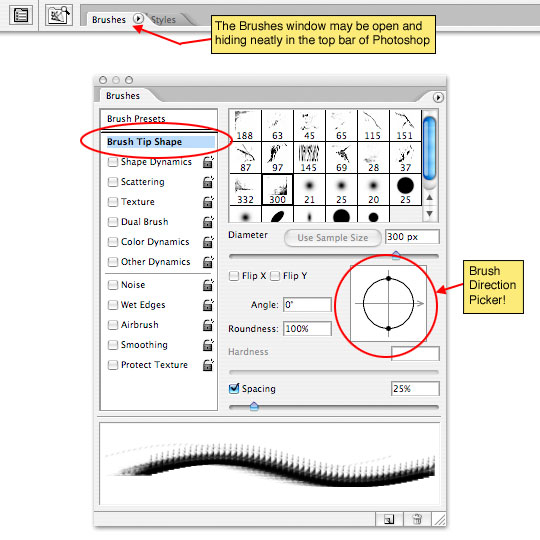 NOTE : ALL CREDITS FOR THE ORIGINAL TUTORIAL MAKER :)
=================================
=== For more tutorials keep visiting ;) ===
= http://photoshop-manic.blogspot.com =
=================================